Took a four day trip to Vienna beginning of August. The occasion was that my grandma had her 80th birthday this year and each year she visits an Open-Air-Operette south of Vienna and this year my mother, sister, aunt and uncle decided to join her. I went there by motorbike, 600 kms each way through the Eastern Czech Republic. So, the first part will be a motorbike story, if you don´t want to read (which I don´t recommend) scroll own to till to the first pic and you´ll be fine.
This was my first big drive since two years (the way to Vienna took me 10 hours, the way back 9) and I really enjoyed it, was one of the best things I´ve done this year. Going on a motorbike tour requires you to be at your best, it requires you to function at a very high level for a long time, keep up your concentration, have the skills, endure the weather, make decisions with little time and those are the things I enjoy, this is where I work best (and I´d even say where I excel) and which rewards me with (sometimes unbelievable) highs and experiences. Sure, not all rides are fun, sometimes its just about reaching the goal and push through the shit and on one shitty ride I almost lost my life but most of the tours were very good to extraordinary.
The two rides to Vienna and back were of the latter kind although it was raining at the beginning of each for two hours. So lets talk about rain first. Driving through rain sucks a bit, mostly because it drains your stamina faster. You need an extra bit of concentration especially on curvy roads, you have to drive slower (which is also a good thing because you drive more carefully), of course you´ll get soaked sooner or later and after arriving you´ll need more rest. I´m ambivalent with these conditions though, I like nice weather more thats for sure, but that extra toughness I need to show, pushing the limits – I enjoy that. And there are only few more beautiful sights than a misty forest with a wet road which looks like a mirror and the rain dripping into small ponds, just beauty. Anyways, motorbike driving is an outdoor activity and theres no sense complaining about the weather, if you want it easy drive a car or bus or don´t go at all.
Ok, after two hours of rain the weather got better, on the way back I even had sunshine half the way, and compared to my driving style throughout the last years I was driving faster and better, the skill I acquired is clearly showing. The biggest difference is that my style is more fluent and faster. Minor changes are that I take no prisoners when overtaking (in the past I was more hesitant when there was something slow ahead of me. These days I make decisions faster, am taking a bit more risk, am more decisive), my orientation and map-reading is better and my whole mindset is more evolved. I´m also more laid back when driving through villages (I don´t speed through towns only on road or highways) or having an obstacle in front of me which I can´t overtake on the fly, I just keep my distance and wait for the right occasion. But ok, all in all, I hope I never get stopped by the police because most of the time I´m driving more than is allowed, overtake where it´s not allowed (but safe), my driving style is defensive and doing no harm to anyone, but sometimes outside of the law.
This year I have two more tours coming, one to Grenoble which will be 1000 kms each direction and one to Athens which will be real test with 2500 kms each direction, most of it boring highway through Croatia and Serbia though.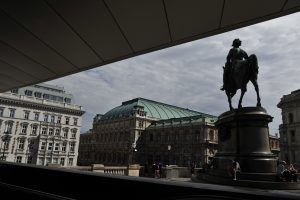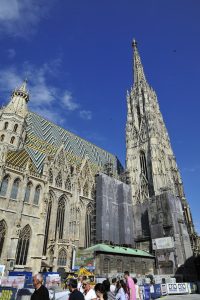 Vienna I found to be overwhelming, flocks of people, classical architecture all over the place, bustling nightlife, everything expensive. I´m not sure about this city, not my favorite travel destination I know that much. I went there in 2009 on a bicycle tour so this was my second visit and this year was the more intensive visit but still, I enjoyed Kiev more for example. Still it is a nice city to stroll around, enjoy some architecture, visit cafes and see lots of people. I visited the Albertina, an art gallery which I think is one of the best. The Hall of the Muses is clearly a highlight, 10 marble statues of intense beauty, first time I saw this I imagined that if I were to become an artist later this life I´d try to create something like this; then I could go to the grave without worries. Just joking.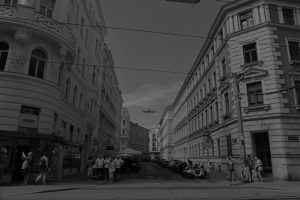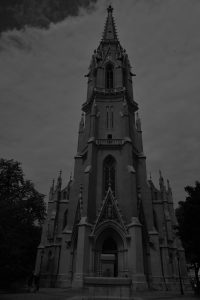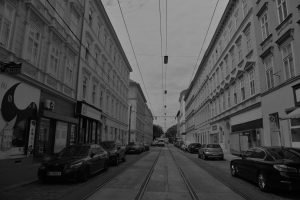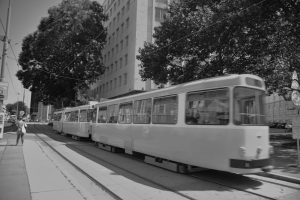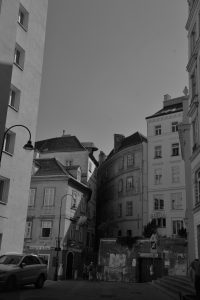 We went to this operette which was cancelled at half time because of bad weather – it was raining, of course. So, this was a trip where the rain spoiled the three most interesting parts of it, the two drives and the event for which we came. Still, I wasn´t too disappointed by the cancellation, an operette is basically a mixture of an opera and a theater piece, you have a story which is partly performed with dialogues and you have music pieces which are sung in a difficult to understand way. Definetly not my piece of cake, this was most certainly my first and last endeavor into this kind of performance.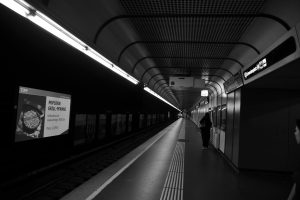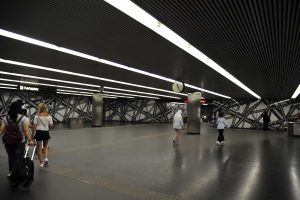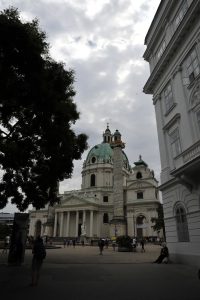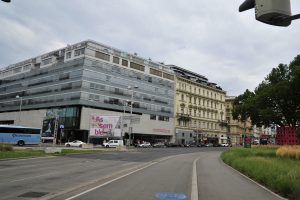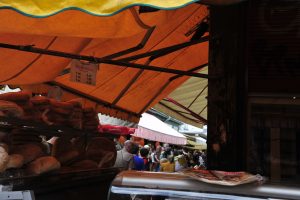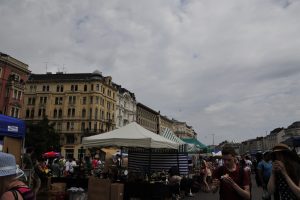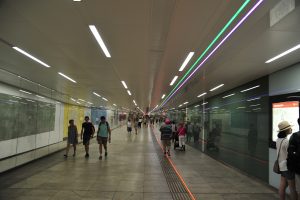 The evenings I spent mostly talking with my sister and her boyfriend, one evening we went to the Hard-Rock-Cafe, my first (and maybe also my last) visit, its basically an expensive pub full of tourists, but a good way to get a party or some other night activity started, you´ll find lots of like-minded people there. I canceled this part though because I was to done from sightseeing and walking around.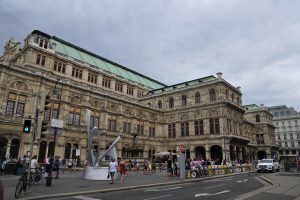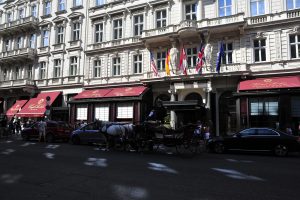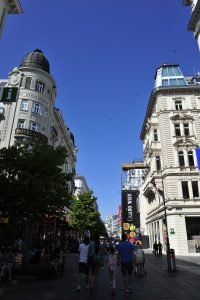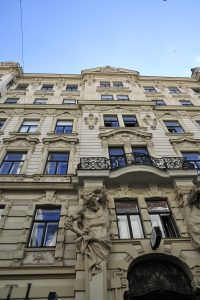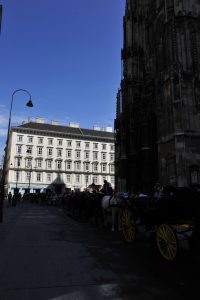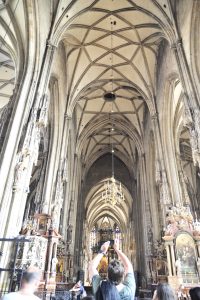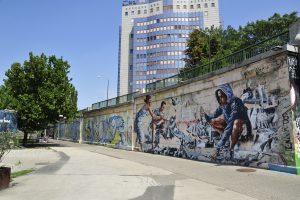 The drive back started with rain as mentioned but nevertheless was a pretty nice one and I´m looking forward to the next motorbike frenzy which will take me to Grenoble where I´ll visit an old friend of mine. Next time I will maybe have some pictures of the bike and tell you a bit more about this beauty.